Posted by Guest Blogger on 4th Oct 2016
With a new season, comes new trends and we've got velvet and brocade jackets on our radar. With a huge rise in popularity, these jackets are currently bang on trend! We've put together some of our favourite looks sporting this quirky fashion trend to spark some serious style inspiration.
Nailing the velvet jacket trend well is the amazingly well-dressed Sweden-based fashion blogger, Ingrid Wenell. If you prefer to wear a shorter jacket when it's cold outside, our Wine Velvet Smoking Jacket is not only smart, it's functional too and the perfect length for any chic fashionista!
Another style blogger who executes velvet this season is Leigh Travers. This popular UK blogger has teamed a velvet jacket with a pair of fish net tights and some Docs for a grunge inspired look. This outfit choice is the sort of cool look to go for when you're hanging out with friends or shopping in the city. If blue isn't quite your colour, we recommend going for a deep berry colour.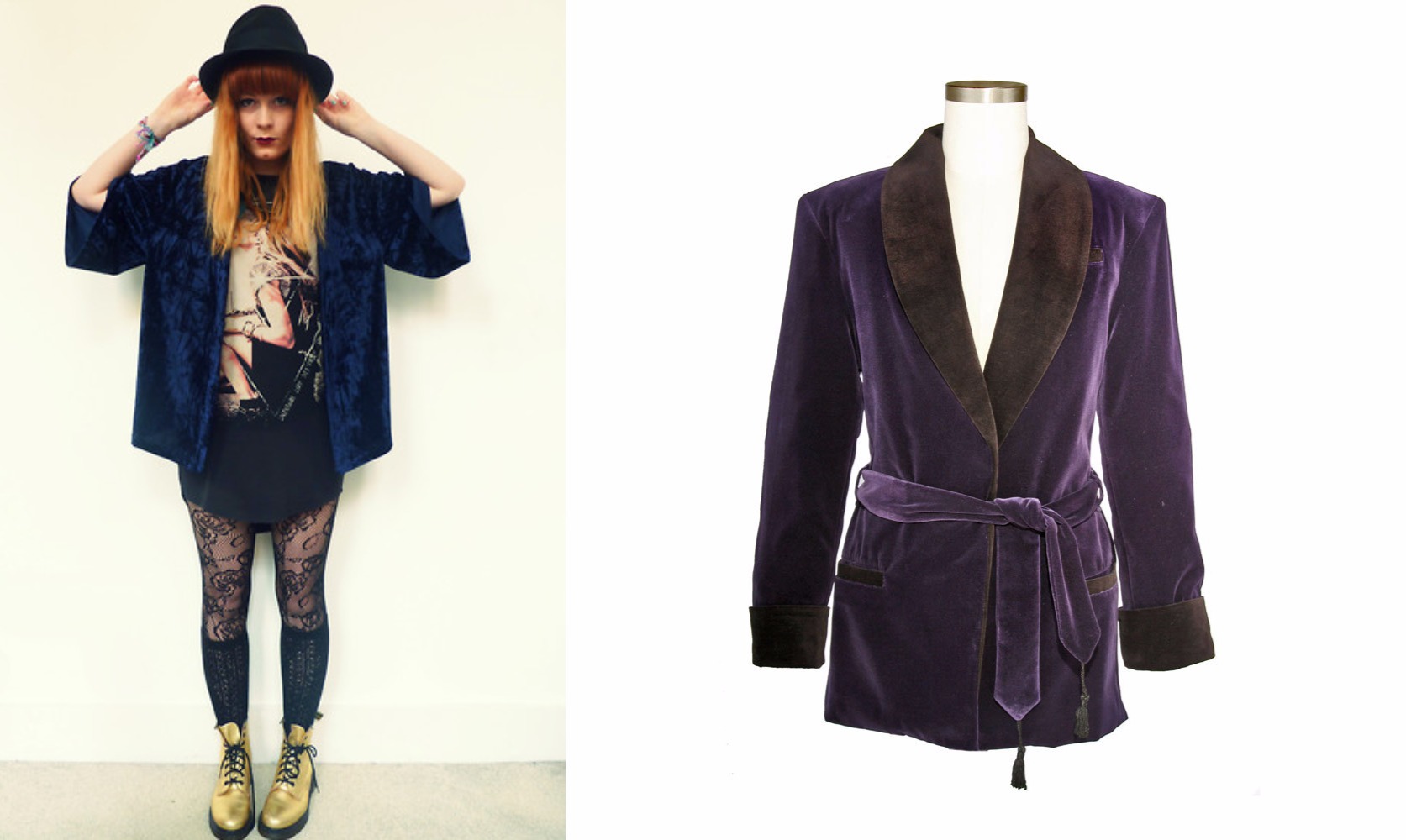 Now we are entering the super sophisticated zone, welcoming the brocade jacket trend, fresh for AW16. Below are some amazing ways to style one of these jackets. They're not just for ladies either; even guys are trying this look and pulling it off brilliantly - take a look at Philip Mak for a prime example!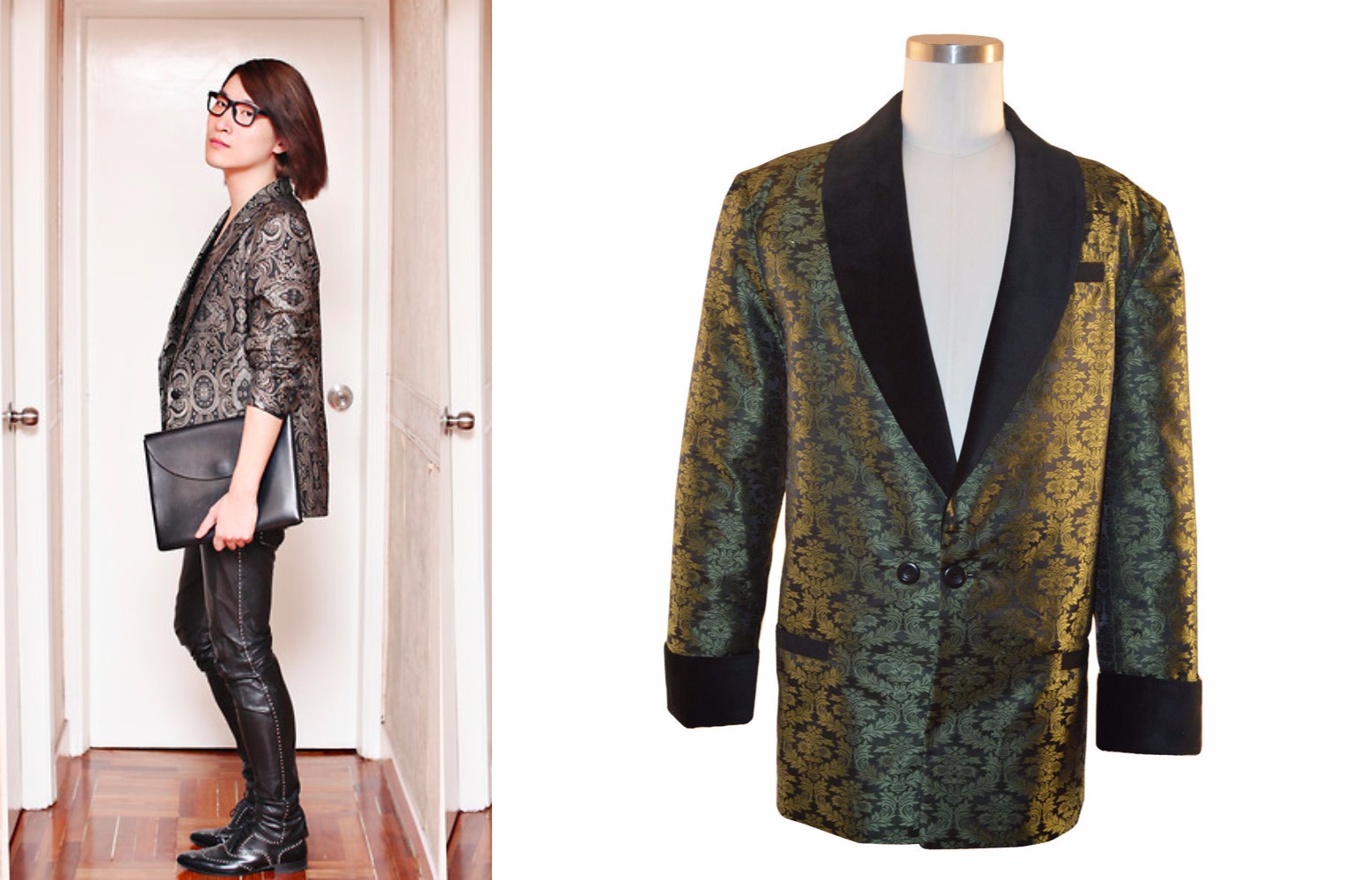 Team your brocade jacket with leather trousers for that luxury look, like Nina from fashion blog, Hello Shopping.
If you have a lunch date planned with a few girlfriends, dress up to the nines by teaming your brocade jacket with a pair of black heels. We love how Jenelle Witty wears her jacket.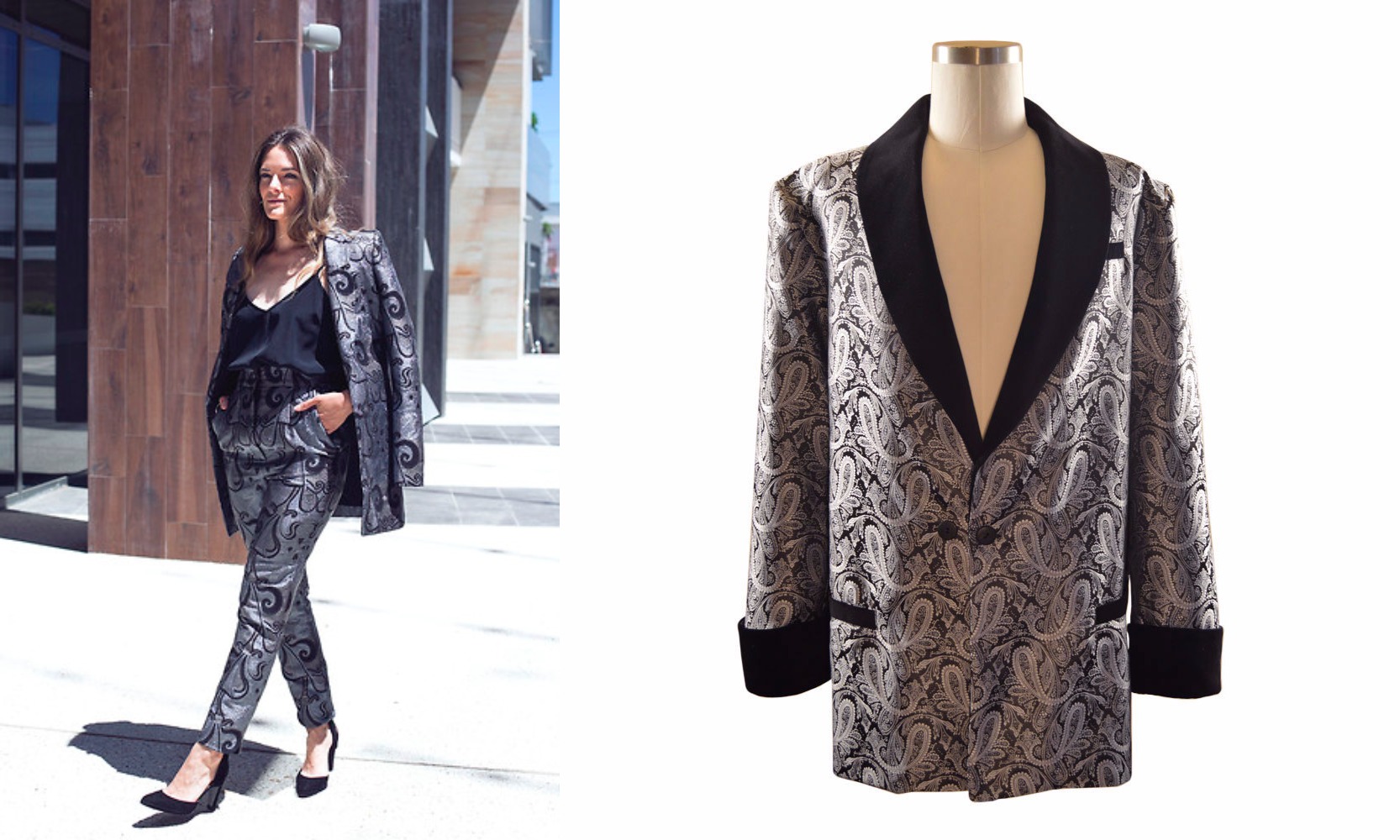 Feeling inspired? Click Smoky Joe's Clothing to view our full range of velvet and brocade jackets.